See here how PanzerGlass Privacy Filter for laptops works.
The screens of the devices are big and bright, providing the people next to you with an opportunity to have a look. Aside from traditional security measures applied by companies, the current situation calls for a way to cover the content on the screen from onlookers.
The solution is PanzerGlass™ Privacy Filter for laptops which ensures that you can take control of when and to whom you are showing the content of your screen.
Why use a Laptop Privacy Filter?
The world, companies, data, and the way we work is becoming increasingly digital and with high level of flexibility. The modern workplace is trending - employees want the opportunity to work anywhere, at anytime and on any device.
PanzerGlass Privacy Filter for laptops is the obvious choice for anyone working on-the-go, handling sensitive information or simply working in an office environment. It is a simple and effective to safeguard your onscreen data.
No onlookers can view information from either the right or the left side of your screen. They only see a dark, unclear screen. Everything onscreen is only viewable when you are directly in front of your screen.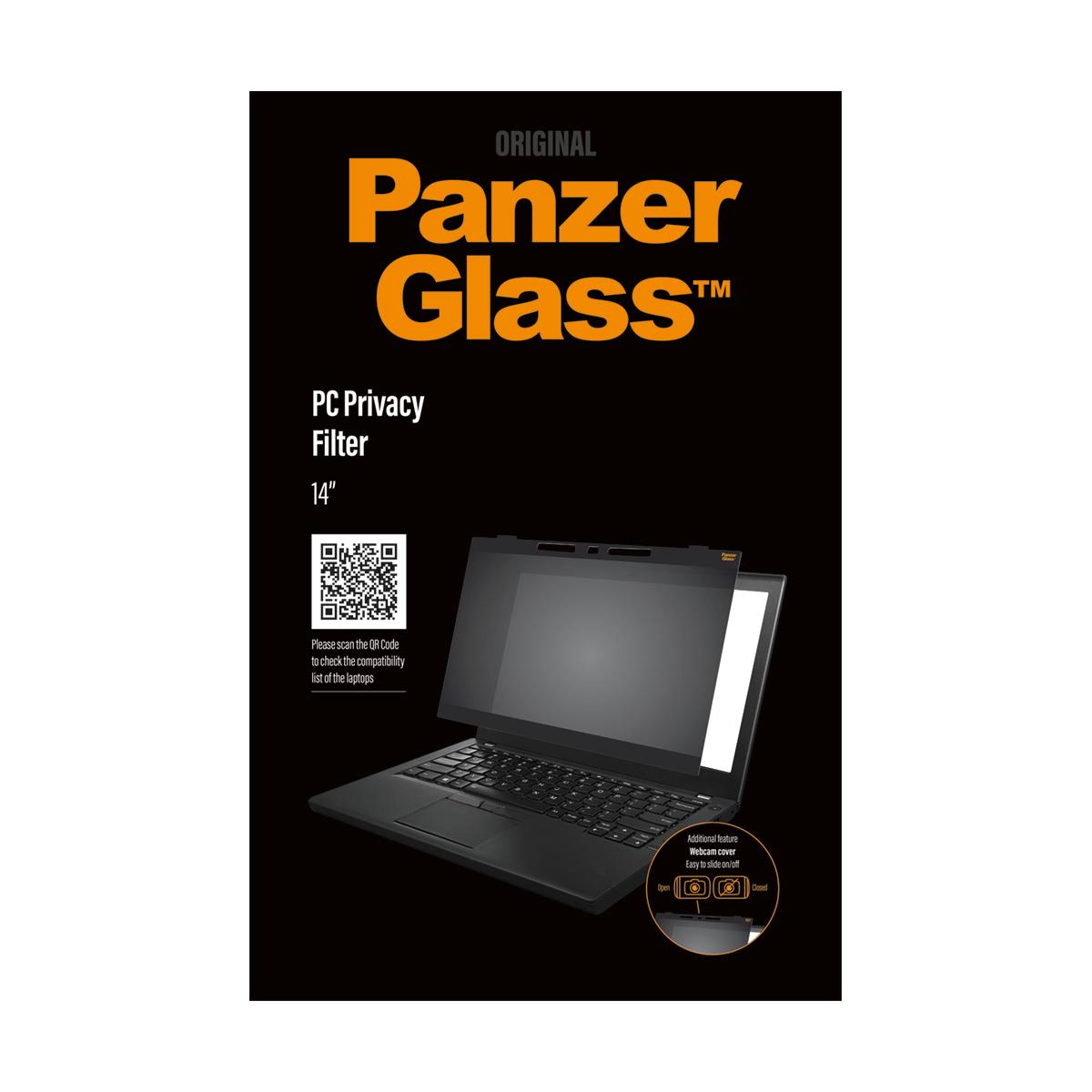 Lightweight
Lightweight portable privacy filter (only 65 grams). Easy to bring everywhere
Easy attachment/detachment
The PanzerGlass Privacy filter is eacy to attach and detach from your laptop making it easy for you to use and bring everywhere.
Touch compatible
Your laptop will remain fully functional with the PanzerGlass Privacy filter on.
Anti-glare coating
The privacy filter has an anti-glare coating to help reduce glare and mirror-like reflections.
Bluelight reduction
The privacy filter helps to reduce the Blue Light emitted from your screen for better sleep, reduce the brightness of your screen and avoid eye pain.
Scratch resistant
PanzerGlass Privacy filter also protects your laptop from scratches and absorbs the shocks instead of your screen.
premium surplus IT

with added value.